Defensive Security is upgraded, Kiwi technology gets both ISO27001 / ISO27017 certificate

In the upcoming cloud era and sustainability megatrend , every business is looking forward to it, but many of them are also worried about the safety and the risks of cloud security services ,which makes them hesitated . It's a big challenge for enterprise today's IoT industry and related solution providers or companies to ensure that their IoT systems and data are free from worries. In order to meet the high requirements of enterprise customers for information security, a few days ago, Kiwi technology has recently been certified by TCIC for both ISO 27001 & ISO 27017 and is tutored by Onward Security, a leading cybersecurity company in Taiwan, the information security management system (ISMS) certification, and Kiwi technology's application of SaaS could is the first cloud management platform certified by ISO 27017. Kiwi Technology continuous investment in IoT business, security and compliance, customers can enjoy safe and comprehensive services, and ensure that the important IoT systems and data have with free from worries after being migrated to the cloud.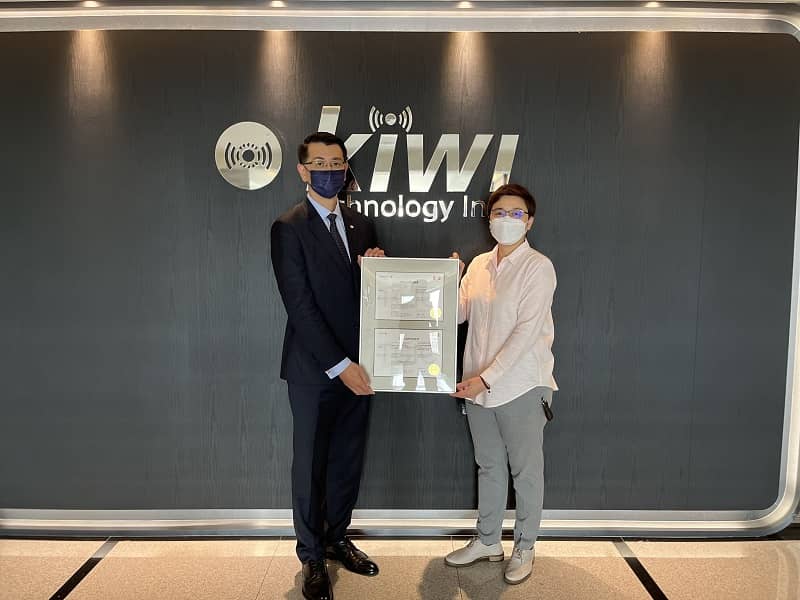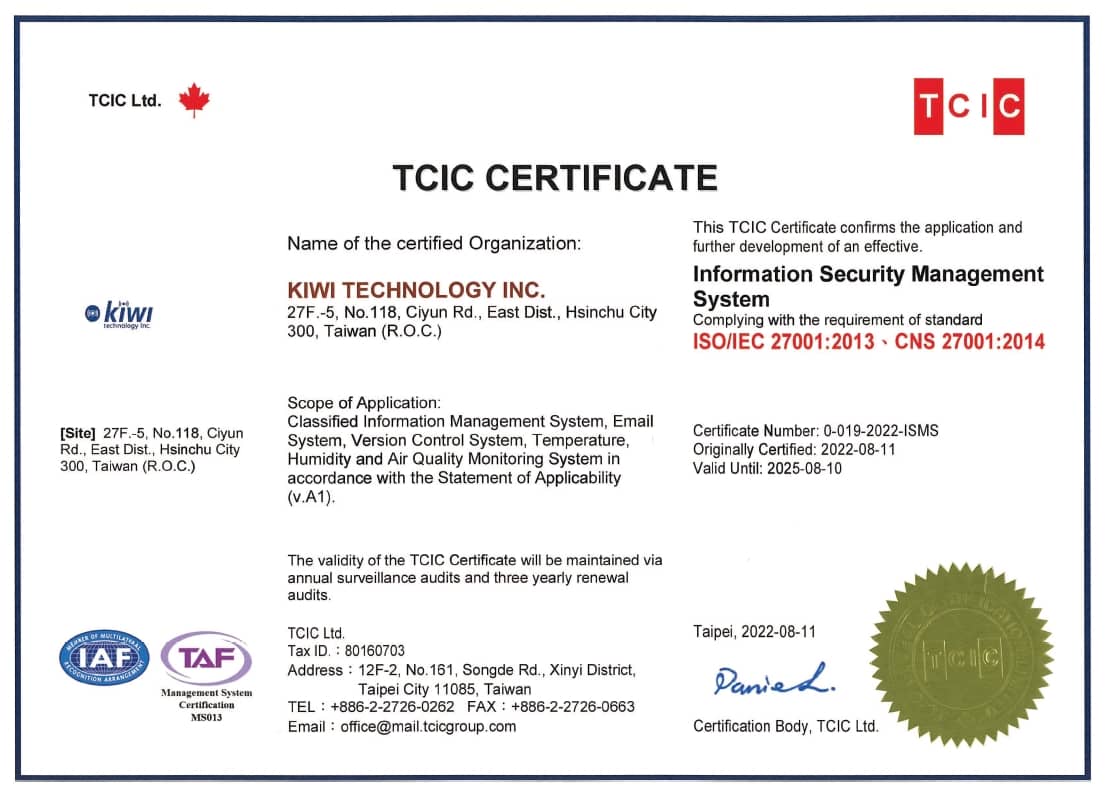 ISO/IEC 27017 is the international standard for data protection in the cloud environment, providing enhanced control for cloud service providers and cloud service customers, combined with ISO/IEC 27001, the international standard for information security management, enabling Kiwi technology itself AIoT total solutions and data services reach new heights of international compliance.
The IoT cloud management platform provides the necessary software system architecture for the digital transformation of enterprises. We use the IoT based on product function design to bring great convenience and flexibility to customers, however the IoT business and its' application scenarios are faced with different dimensions of security risk.
For enterprises, they should not only focus on the realization of the functions of the IoT cloud management platform, but also on the architecture security, operation and maintenance security and data security on the cloud platform. Only by building a safe and compliant product R&D management system from within the company, we can continue to provide more secure and effective IoT total solutions. In the future, we will continue to uphold our enthusiasm for the AIoT (AI+IoT) industry and continue to provide better products, solutions and data services.