LoRaWAN World Expo Paris 2022 – Paris (FR)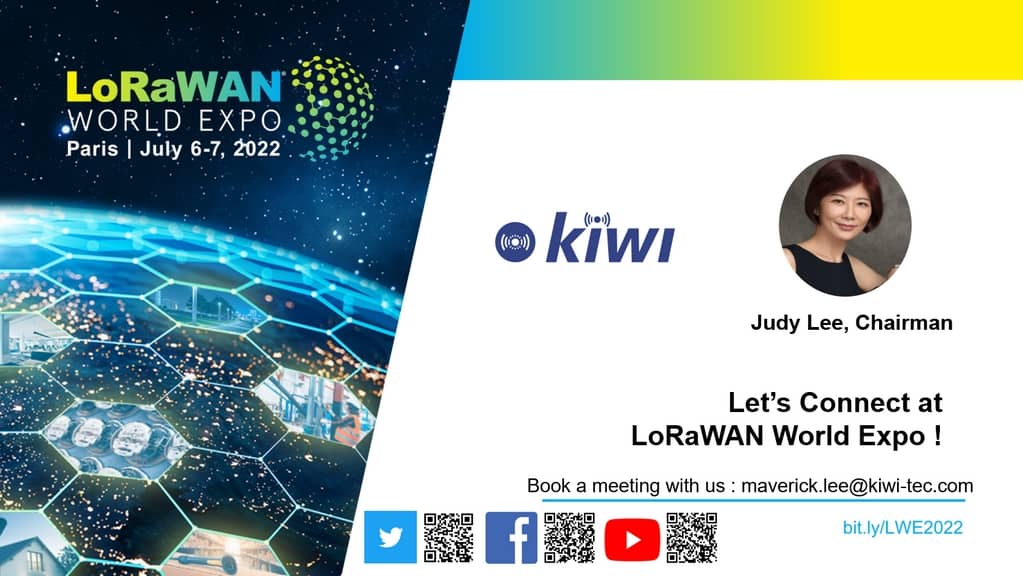 Judy Lee, Kiwi technology Chairman, will attend to LoRaWAN World Expo Paris 2022 that take place on July 6-7 in Paris.
She will be taking to the mainstage to talk and share how we are influencing vertical industries, and how kiwi customers are changing the way we do business, and to show the best and most successful AIoT implementations and help customers to achieve SDGs and ESG goals by digital transformation.
Save the date and visit us:
Where: Palais des Congrès de Paris
When: July 6-7, 2022
To register, please visit this URL: https://cvent.me/GMezoQ?RefId=Guest
On June 7, LoRa Alliance publishes a press release, the LoRa Alliance® announced the technology sessions available at the LoRaWAN World Expo, of special interest to developers, engineers and system integrators.