Kiwi technology attends the Japan IT Week Spring 2022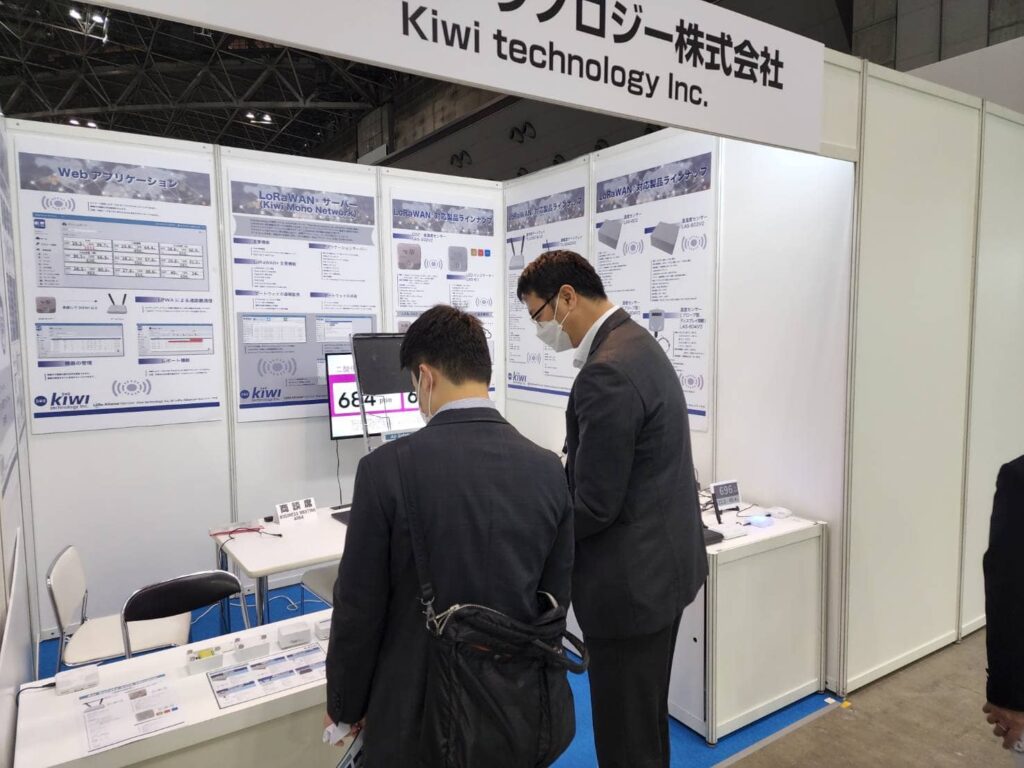 Be sure to visit us at the upcoming 31st Japan IT Week Spring 2022 to see why we're a global leader in LoRaWAN® of LPWA for IoT. Our products use leading, proven, standards-based technologies to enable simple, scalable connectivity between assets and applications as well as enable your ESG goals.
Kiwi technology offers IoT sensors, gateways, application cloud service and communications technologies, paired with design and integration expertise from edge to application, results in sophisticated solutions for unparalleled simplicity and user experience, for DX of cost reduction and improve your operation performance.
At the event, Kiwi technology will display it's line of Japan customers certified LoRaWAN-enabled turn-key solution for temperature monitoring applications of food retail such as SM, QSR and convenience store. Also we will showcase the IAQ solution, Smart LPG gas utility remote reading and AI routing. You will see also LPWA sensors and a comprehensive gateway and services had launched for Japan market.
https://www.japan-it-spring.jp/ja-jp/directory/2022spring/exhibitor/details.org-e22bb9ad-b022-49b3-a98b-118503c4efa5.html#/