Kiwi Technology attends in 9/15 Taiwan-Japan Asia-Pacific SME Operators Seminar and Conference hosting by Small and Medium Enterprise Administration, MOEA Taiwan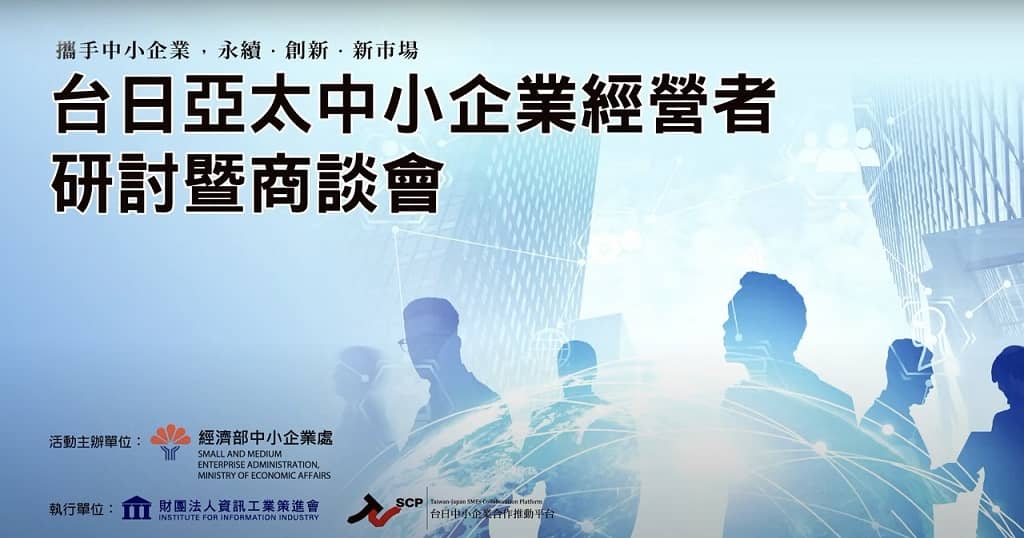 The Taiwan-Japan Asia-Pacific Small and Medium-sized Enterprise Operators Seminar and Conference held today, in order to assist Taiwanese small and medium-sized enterprises to step into Japan and the Asia-Pacific market, the Small and Medium-sized Enterprise Division of the MOEA uses the Taiwan-Japan Small and Medium-sized Enterprise Cooperation Promotion Platform (TJSCP) to handle this seminars and conferences, with a view to discovering new business models and partners in Japan and the Asia-Pacific, and solving the problems of Chinese SMEs in expanding sales in Japan and developing the Southeast Asian market. Kiwi Technology was invited to attend this event as a representative of the industry to share business models and AIoT experiences in the expansion of Taiwan and Japan's Asia-Pacific market.
Kiwi Technology has been deeply involved in the smart AIoT market in Japan and Taiwan as well as ASEAN, and it is of great significance to be invited to share experience as representatives of the industry at the conference.
Please see the related news reports and website link bellowing
Click to view the related documents in the published text.