Your invitation to the official LoRaWAN event of the year.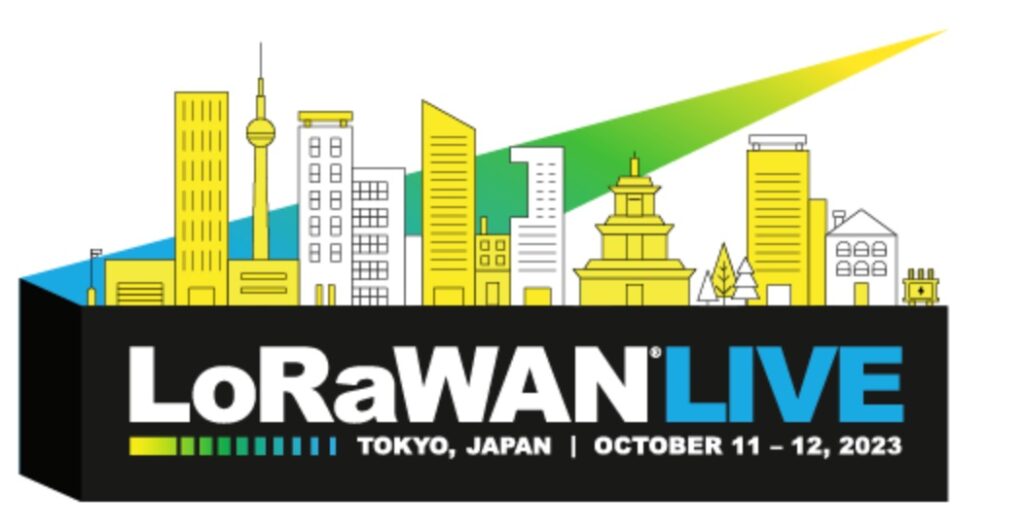 Dear Valued Customer,
On behalf of the Kiwi technology, I am delighted to invite you to join us in Tokyo, Japan on Oct. 11-12, 2023, for the LoRaWAN LIVE Tokyo 2023, organized by the LoRa Alliance®, where you will engage with best-in-class leaders of the LoRaWAN ecosystem. Whether you are just beginning your IoT journey or have fully deployed thousands of LoRaWAN sensors, the LoRaWAN LIVE Tokyo will build your business acumen and inspire your thinking on today's most pressing business challenges.  
Oct. 11/12, there are 3 speaker sessions which Kiwi technology will join, We will be taking to the mainstage to talk share how we are influencing vertical industries, and how kiwi clients are changing the way we do business, and to show the best and most successful IoT implementations, such as the cold chain temperature management of food retail/medical industry, Indoor air quality management as well as the smart metering of gas utility and so on.
The event, to be held at the Hilton Tokyo Shinjuku​, will bring together industry leaders from around the world including enterprises, device makers, system integrators, distributors, developers, solution providers, educational institutions, IoT alliances and influencers. The attendees will enjoy business and technical speakers on mainstage and spend time exploring a dynamic vendor exhibition/ market place. There will be opportunities to network with the LoRaWAN ecosystem and LoRa Alliance members and learn the fundamentals of LoRaWAN technology.
Register now and see how massive IoT is creating an exciting era of opportunity where businesses can be more efficient, drive ROI and impact global sustainability and the lives of people. Whether your goal is to meet new partners, ideate business opportunities or learn how to accelerate LoRaWAN activities across any vertical or geographic region, we hope you will join us and #seewhatthefuturelookslike.
To register, please visit this URL: 
https://web.cvent.com/event/c2f45ca5-7cfa-41f4-8960-3ee4b5bba643/regProcessStep1?rp=729a8dd3-7fae-4210-bc6c-416219e820d8
We look forward to seeing you in Tokyo!
Kind regards,
Kiwi technology
Chairman Judy Lee